Meets
No upcoming Meets recorded
Meet Calendar
Useful links
Sponsors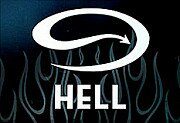 Latest News
New Merchandise
Some excellent new merchandise is available to show off the Pirates Swim Team. Check out the details on the Merchandise page under the Pirate Crew menu.
Posted on: 24 June 2018 Read the full post
2018 National Competitions
The details and eligibility reports for Div II, NAGs and Opens are all in the meet calender. Check them out and start planning!
Posted on: 3 February 2018 Read the full post
End of the year and Wellington Champs
We are nearly at the end of another great year for the Pirates. Thanks to everyone for your support during 2017. It's been an action packed end to the year with top performances from our Junior Pirates at the Wellington 12 and Under Champs and our Black Beards at the...
Posted on: 19 December 2017 Read the full post
Pirates Treasure
Wall of Fame
Read all about the Pirates' club champions, international competitors, record-breakers and place-getters at Wellington and New Zealand championships.
Read More