Meets & News
No upcoming Meets recorded
Meet Calendar
Quicklinks
Useful links
Sponsors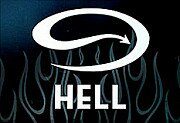 Coaches Corner
Term 4
I hope everyone has had a great start to the swim term. I am back on deck next Tuesday and looking forward to seeing everyone. No swimming for all squads next Monday, Labour day.
Posted on: 20 October 2016 Read the full post
Upcoming school holidays
Thursday 22nd September is the last day of term 3. We are back into the term schedule from Monday 10th October. No swimming during the school holidays except for the Tigersharks going to NZ Short Course in Auckland starting 2nd October. Swashbuckler meet next Tuesday, 20th September.
Posted on: 16 September 2016 Read the full post
Pirates Treasure