Meets & News
No upcoming Meets recorded
Meet Calendar
Quicklinks
Useful links
Sponsors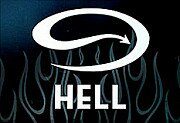 Coaches Corner
Wellington Winter Champs
It's great to see all Pirates back into their swimming routine. Thanks to all swimmers and parents for a positive start to the term. I'm very excited about the next 2 weekends of racing at Wellington Champs. We have our biggest ever team competing with almost 80 Pirates racing.
Posted on: 6 August 2016 Read the full post
Term 3
I hope everyone has had a great school holidays. The turnouts at the pool have been very good over the last 2 weeks. Back into the normal term schedule from Monday 25th July. Coaching fees are due now.
Posted on: 24 July 2016 Read the full post
Pirates Treasure