Meets & News
2016 SW Winter Championships

Sat, Aug. 6, 2016


WRAC - Kilbernie
Meet Calendar
Quicklinks
Useful links
Sponsors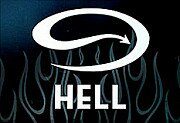 Coaches Corner
Term 3
I hope everyone has had a great school holidays. The turnouts at the pool have been very good over the last 2 weeks. Back into the normal term schedule from Monday 25th July. Coaching fees are due now.
Posted on: 24 July 2016 Read the full post
April Holidays
This Thursday, 14th April is the last day of swimming for all squads except the NAGS swimmers. Term 2 starts on 2nd May. Good luck to the 23 swimmers who are competing at NAGS next week. Thanks to everyone for a great term of swimming. Your support is always appreciated.
Posted on: 11 April 2016 Read the full post
Pirates Treasure