Meets
Meet Calendar
Quicklinks
Useful links
Sponsors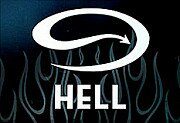 Latest News
Annual Club Membership
The annual club membership fees of $222.50 per swimmer are due on 1 July 2017. This explains how to pay the fees, who needs to be a member, and what the fees cover.  
Posted on: 1 July 2017 Read the full post
Thorndon Timetable
From next Monday we move to Thorndon pool. The timetable runs from July 3rd-August 28th including the same sessions through the school holidays. It would be great to see all Pirates use the 2 week school holiday to give their swimming a boost and get to all the sessions available for their squad. 
Posted on: 1 July 2017 Read the full post
Junior Swim Camp 2018
The Junior Swim Camp for 2018 has been confirmed to be back in Marton from Monday 8th January through to Saturday 13th January 2018. With lots of notice you can arrange your holidays so that we can get as many junior swimmers along to this fantastic event.
Posted on: 22 June 2017 Read the full post
Pirates Treasure
Wall of Fame
Read all about the Pirates' club champions, international competitors, record-breakers and place-getters at Wellington and New Zealand championships.
Read More